Dynamic Caribbean Cloud Computing Provider Announced that it has fulfilled the program requirements and has now attained Silver Solution Advisor Status in The Bahamas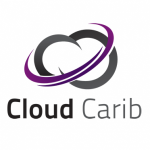 Nassau, Bahamas (PRWEB) March 30, 2012
Cloud Carib today announced it has completed the requirements to achieve Citrix Silver Solution Advisor status in The Bahamas. As a Silver Solution Advisor, Cloud Carib has demonstrated expertise with Citrix technologies and a proven ability to meet customers' needs. Silver Solution Advisors benefit from direct access to Citrix engineering and support resources, pre-release software, In-depth product training and access to Citrix's vast support system.
Silver Solution Advisor status with Citrix is based on a combination of factors, and the partner network is made up of companies with technical skills and an ongoing commitment to rigorous training. After the recent Gold status distinction from Veeam, this designation further reinforces Cloud Carib's technical expertise and experience in delivering Citrix solutions like XenApp™ and XenDesktop™ to organizations in The Bahamas.
"Citrix Solution Advisors play an integral role in our business," said Juan Pablo Jimenez, vice president for Citrix Latin America and the Caribbean. "Not only do they help provide customers with a full suite of virtualization, networking and cloud computing solutions, but they help enable customers with the increased mobility and security needed to be able to work and play from any location or device. Citrix is pleased to recognize Cloud Carib as a Silver Solution Advisor and look forward to a long relationship together."
Citrix Systems is a global leader and trusted name in the virtual computing market, encompassing desktop, server and application virtualization, cloud computing and networking technologies. The Citrix Partner Network is comprised of the world's leading technology organizations and has 10,000 members in over 100 countries worldwide.
"Citrix is of strategic importance to our business, and we really believe in the whole application virtualization suite, as it is becoming critical in today's competitive environment," commented Ryan Austin of Cloud Carib.
Read more about Cloud Carib's Citrix Solutions: http://cloudcarib.com/citrix
About Citrix Systems, Inc. 
Citrix Systems, Inc. transforms how businesses and IT work and people collaborate in the cloud era. With market-leading cloud, collaboration, networking and virtualization technologies, Citrix powers mobile workstyles and cloud services, making complex enterprise IT simpler and more accessible for 260,000 organizations. Citrix products touch 75 percent of Internet users each day and it partners with more than 10,000 companies in 100 countries. Annual revenue in 2011 was $2.21 billion. Learn more at http://www.citrix.com.
About Cloud Carib Ltd. 
Cloud Carib, a Citrix-certified and VMware-certified partner in the Bahamas, offers a range of world-class cloud computing and IT solutions, with a core focus on infrastructure and application virtualization. Headquartered in Nassau and servicing the Caribbean region, Cloud Carib enables huge cost savings and operational improvements in organizations of all sizes. The company provides cloud computing solutions and services to customers in the government, financial, hospitality and healthcare markets.
For more information, visit http://cloudcarib.com. Connect with Cloud Carib on twitter: @cloudcarib and Facebook: facebook.com/cloudcarib
Citrix® is a trademark of Citrix Systems, Inc. and/or one or more of its subsidiaries, and may be registered in the U.S. Patent and Trademark Office and in other countries. All other trademarks and registered trademarks are property of their respective owners.