Bahamas-based cloud computing provider Cloud Carib has been awarded Gold ProPartner status by Veeam Software, an Elite VMware Technology Alliance partner.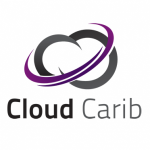 Nassau, Bahamas (PRWEB) February 29, 2012, Cloud Carib has now achieved Gold ProPartner status with the elite VMware (NYSE:VMW) Technology Alliance partner, Veeam Software.
Cloud Carib has demonstrated its commitment to delivering innovative solutions for virtual management and data protection. The upgrade to Gold status ensures that the company is able to deliver even higher standards of service to their customers in the Caribbean while retaining the competitive pricing structure that has already won them many customers.
With this new, higher level of service, Cloud Carib now represents truly exceptional value in the world of security, protection and disaster recovery in cloud computing.
What is Veeam?
Veeam is a leading backup and replication tool for protecting VMWare virtual environments. As a premier-level VMware Technology Alliance Partner, Veeam develops software to manage VMware vSphere, an essential product for business users.
Veeam vPower™ provides advanced Virtualization-Powered Data Protection™ and is the underlying technology behind Veeam Backup & Replication™ the world's most popular VMware backup solution.
Veeam ONE™ is an all-in-one solution that enables users to optimize the performance, configuration and utilization of VMware environments. It includes software that enables capacity planning, change management and reporting, as well as business service management and categorization software.
Cloud Carib is now a Gold Partner
Veeam partners are organized globally into a two-tier distribution network. Partners offer services to enable business customers to perform important Virtualization functions such as backing up and recovering virtual machines. It also enables them to monitor performance, plan capacity and control VM sprawl, manage configuration and change, and otherwise manage VMware infrastructure.
Stelios Xeroudakis, Cloud Carib's director, said both he and Cloud Carib "felt honored to be at the forefront of cloud computing technology in this exciting partnership with award-winning Veeam Software."
Read more about Cloud Carib's Veeam Solutions: http://cloudcarib.com/veeam
About Cloud Carib
Cloud Carib, a BizSpark start-up, offers a range of world-class cloud computing and IT solutions, with a core focus on Infrastructure and application virtualization. Headquartered in the Bahamas and servicing the Caribbean region, Cloud Carib enables huge cost savings and operational improvements in organizations of all sizes, as well as offering a locally accountable service to the region's booming IT industry. Cloud Carib's design, development, and consultancy services are provided by certified engineers with substantial and valuable industry experience. The company offers a reliable, cost effective, personal service to all clients and customers.
For more information, visit http://cloudcarib.com. Connect with Cloud Carib on twitter: @cloudcarib and Facebook: facebook.com/cloudcarib
About Veeam Software
Veeam Software develops innovative solutions for virtualization management and data protection for VMware vSphere and Microsoft Hyper-V. Veeam Backup & Replication is the #1 VM backup solution. Veeam ONE is a single solution for real-time monitoring, capacity planning, change tracking, documentation, and management reporting of vSphere environments. Veeam nworks extends enterprise monitoring to VMware through Microsoft System Center and HP Operations Manager. Learn more by visiting http://www.veeam.com.
VMware is a registered trademark and/or trademark of VMware, Inc. in the United States and/or other jurisdictions. All other trademarks and copyrights are property of their respective owners.