Recognized as the #1 Storage OS by IDC, and positioned in Gartner's Magic Quadrant as a Leader, NetApp's Data ONTAP is now available to Bahamian organizations looking for performance , agility and control in their cloud deployments.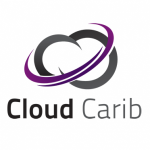 Nassau, Bahamas April 24, 2013
Cloud Carib today announced availability of NetApp's award-winning FAS and V-Seriesstorage solutions in The Bahamas. NetApp Solutions deliver a superior mix of industry-leading performance, capacity scaling, and value to create an infrastructure foundation that accelerates business growth.
"There are so many efficiencies inherent in NetApp solutions, that the overall value proposition is unmatched in the industry"
stated Dr Yannis Kalfoglou, member of Cloud Carib's Advisory Board. "The new collaboration will allow Cloud Carib to work closely with NetApp's Caribbean team to deliver agile data infrastructure solutions to Cloud Carib's client base".
Industry-leading Innovations
The new partnership enables Cloud Carib to utilize NetApp's technology integrations with its existing partners VMware and Citrix, delivering end-to-end, jointly-engineered solutions to its client base and enabling Virtualization of Business-Critical Applications.
Storage for VMware vSphere Private Clouds
Cloud Carib is currently the only Enterprise VMware Solution Provider in The Bahamas. NetApp® data storage for VMware vSphere environments delivers:
Instantaneous backup and recovery
Automation of labor-intensive data management tasks
The ability to provision storage as fast as VMs
Data deduplication across primary, backup, DR, and archival storage
Storage for Citrix Virtual Desktop Infrastructure
Cloud Carib as a Silver Solution Advisor is certified across the entire Citrix solutions range in The Bahamas, and very experienced with XenDesktop deployments. With NetApp® storage, Cloud Carib customers can now:
Provision thousands of virtual desktops in minutes, with near-instant, low-overhead storage cloning
Use 50% less storage by eliminating redundant desktop and user data
Provide users continuous access with reliable storage optimized for VDI
Back up and secure end-user data in an instant, straight to the storage system
The IT landscape is undergoing a fundamental shift to IT as a service, a model that requires a pool of compute, network, and storage to serve a wide range of applications and deliver a wide range of services. Innovations such as clustered Data ONTAP are fueling this revolution.
Key Facts:
Since April 2005, IBM STG and NetApp have been partnered in an OEM relationship through which IBM is rebranding NetApp's FAS series products as IBM N Series.
The technological leadership of NetApp has been recognized in multiple research reports, and industry distinctions, with the most recent ones by Gartner and IDC: NetApp Data ONTAP was recently named the #1 Branded Storage Operating System (OS) from leading research firm IDC.
In Gartner's latest Magic Quadrant for General-Purpose Disk Arrays, NetApp was positioned in the Leaders Quadrant. Gartner stated that vendors in the Leaders quadrant "have the highest scores for their ability to execute and completeness of vision"
NetApp was identified by GovWin Consulting, the management consulting division of Deltek, as the top vendor serving the federal government's information storage needs (http://www.netapp.com/us/company/news/press-releases/news-rel-20121129-909054.aspx)
About Cloud Carib
Cloud Carib, a Citrix-certified and VMware-certified Enterprise partner in The Bahamas, offers a range of world-class cloud computing and IT solutions, with a core focus on infrastructure and application virtualization. Headquartered in Nassau and servicing the Caribbean region, Cloud Carib enables huge cost savings and operational improvements in organizations of all sizes through on-premise and hosted cloud services. Cloud Carib holds two VMware Solution Competences: Infrastructure Virtualization and Cloud Infrastructure As A Service. For more information, visit http://www.cloudcarib.com. Connect with Cloud Carib on twitter: @cloudcarib and Facebook (http://www.facebook.com/cloudcarib/)
About NetApp
NetApp creates innovative storage and data management solutions that deliver outstanding cost efficiency and accelerate business breakthroughs. Our commitment to living our core values and consistently being recognized as a great place to work around the world are fundamental to our long-term growth and success, as well as the success of our pathway partners and customers. Discover our passion for helping companies around the world go further, faster at http://www.netapp.com.
Additional Resources:
(*)See the IBM N-Series to NetApp product matrix: http://www.netapp.com/us/partners/become-a-partner/global-system-partners/ibm.aspxc