Weathering big storm simply another challenge met by The Bahamas-based Company Ranked by Talkin' Cloud as a Top 100 Worldwide Cloud Services Provider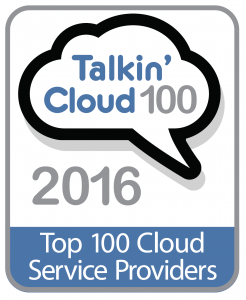 As the people and businesses of the entire Caribbean region prepared for the onslaught of a major Category 5 hurricane bearing down on October 6th, for most, their primary focus was family, friends and colleagues, boarding up windows and positioning sandbags. Few had the luxury to think about computer systems or the dire consequences if they failed.
Cloud Carib saw it differently, prepared for it like no other, and through it all kept their service promise.
Recognizing the role of technology before, during and throughout recovery of a catastrophic storm, Cloud Carib had already been preparing for the storm for a full week before it hit. When the eye of the massive hurricane passed over Nassau the morning of the 7th, their efforts to proactively anticipate what lay ahead paid huge dividends for their clients throughout the region.
Cloud Carib clients experienced zero downtime.
The dedicated CaribDR Disaster Recovery team exceeded expectations. As but one example, financial services clients in the path of the storm were protected as their data was replicated to an alternate CaribPod zone safely outside its path. Operations were maintained with a level of data privacy the rest of the world can only envy.
In recent years, organizations around the world have learned a hard lesson: Privacy isn't always what we think it is. Laws and jurisdictional agencies vary wildly. Too often, privacy of data is not assured and the rights which we once assumed inviolate have been systematically eroded. By taking full advantage of Bahamian law, Cloud Carib offers a privacy of data unavailable in most of the world, allowing clients to have peace of mind that is simply priceless.
While still a comparatively young company, founded in 2011, Cloud Carib was recognized in September by Talkin' Cloud as one of the world's top 100 Cloud Services providers. Their uncommon commitment to client support and data privacy are credited as critical differences contributing to earning that honor.
For those left in the wake of the storm without a home and little hope for the future, the company's commitment to the people, families and businesses of the region is further demonstrated by offering necessary resources and monetary donations to aid recovery in The Bahamas.
Chief Commercial Officer Scott MacKenzie sums it up simply, "Cloud Carib leadership looks at clients as more than transactions on a balance sheet. We see ourselves as partners with our clients in a future we'll define together. We plan for every contingency, leveraging industry best services and custom-tailored IT solutions through a lens of social responsibility to safeguard the region we all call home. Our highest priority is to ensure uninterrupted service and rapidly deployed support when our clients need it most. Everything we do is designed to meet the next challenge confidently with data that is safe, secure, protected and private like nowhere else on Earth."