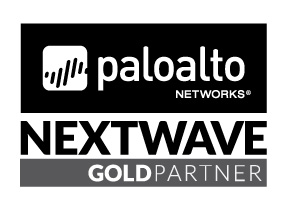 Cloud Carib Ltd has announced that it has achieved Gold Partner status with leading next-generation security company, Palo Alto Networks.
Cloud Carib joins a select few channel partners that have achieved Gold status through the Nextwave partner program. The Gold level is awarded when partners meet requirements in the key areas of performance, capabilities and business; proving that they can design, implement, sell and support Palo Alto Networks Next-Generation Security Platform.
"Cloud Carib provides clients with best in-class security and has chosen to bring the Palo Alto Networks cutting-edge security platform to the Caribbean and Latin American region. Being recognized as a Gold Partner demonstrates Cloud Carib's commitment to meeting clients' evolving needs in today's highly dynamic threat landscape," said Founder and Chief Technology Officer at Cloud Carib, Stelios Xeroudakis.
About Cloud Carib
Cloud Carib offers enterprise-grade, private and hybrid cloud solutions built upon the principles of delivering quality, agility, and value.  Providing clients with controlled costs, unrivaled levels of service, and unparalleled levels of data protection and privacy – when privacy matters.  Cloud Carib's services enable a true competitive advantage for each client that is unmatched in most of the world. Headquartered in the Bahamas, and offering multiple datacenter locations throughout the Caribbean (Freeport, Nassau, Panama, Barbados and Jamaica), Cloud Carib's solution portfolio includes: IaaS, security, business continuity, productivity and mobility solutions, along with professional services and multiple VAR options. Find out how Cloud Carib will make your business more competitive today: www.cloudcarib.com.
About Palo Alto Networks 
Palo Alto Networks is the next-generation security company, leading a new era in cybersecurity by safely enabling applications and preventing cyber breaches for tens of thousands of organizations worldwide. Built with an innovative approach and highly differentiated cyberthreat prevention capabilities, our game-changing security platform delivers security far superior to legacy or point products, safely enables daily business operations, and protects an organization's most valuable assets. Find out more at www.paloaltonetworks.com.