Talkin' Cloud names Cloud Carib 2019 Change Agent Award Recipient, helping make The Bahamas 'the Silicon Valley' of the region.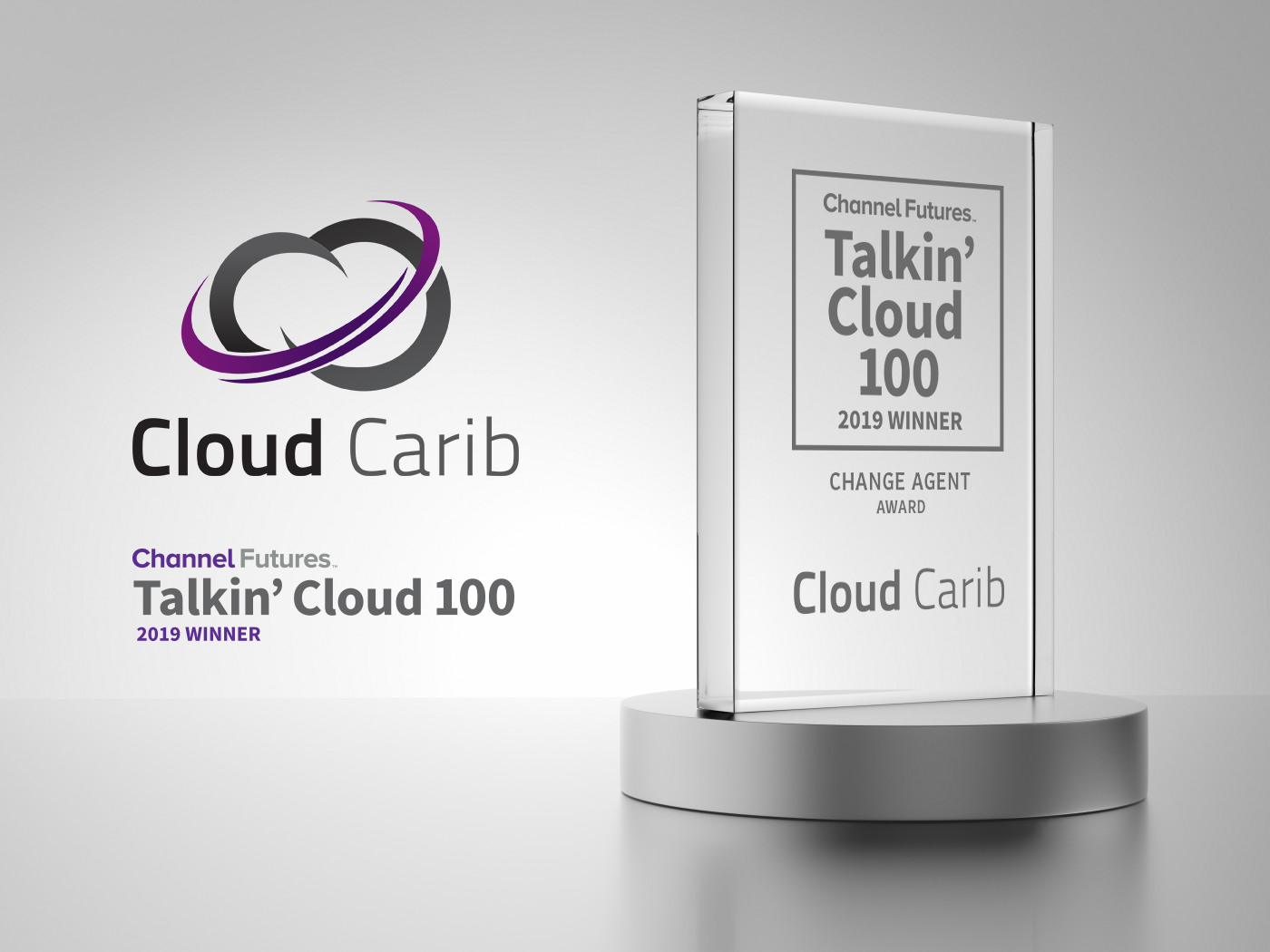 The prestigious Change Agent Award, presented by Informa, was awarded to The Bahamas-based company after competing alongside hundreds of tech companies across the globe.
Cloud Carib, with offices in Nassau, The Bahamas and Miami, USA, and clients throughout the Caribbean and Latin America, walked away with the Change Agent award for playing a pivotal role in the digital transformation and development of The Bahamas, award winners were chosen by Informa, the umbrella international business intelligence, publishing and event management group that manages the competition in the technology space.
The locally-based company received one of only six awards for the 2019 Channel Futures Talkin' Cloud 100 Research Edition. It was specifically credited with bringing solutions and effecting advancements in what organisers called "an under developed community, geography or market segment."
"We're proud to be awarded the Change Agent Award," said Cloud Carib's CEO Scott MacKenzie. "Together with the Government of The Bahamas and our technology partners, Cloud Carib has been working to establish our country as a leader in eGovernment and work towards our goal of advancing business environments through technology in the Caribbean and Latin American regions. Our mission is to play a pivotal role in the digital transformation and development of the region, this award makes us extremely proud as it acknowledges our efforts and successes thus far."
"On behalf of the entire Channel Futures and Channel Partners editorial staff, I want to congratulate our 2019 Talkin' Cloud 100 special award winners and honorable mention recipients and thank them for the thoughtful feedback they provided in their applications," said Lorna Garey, editor-in-chief for Channel Partners and Channel Futures. "We always want to ensure that our editorial coverage provides the most relevant and insightful content possible for our readers. The feedback we received for this research edition of the Talkin' Cloud 100 survey will help us achieve that goal."