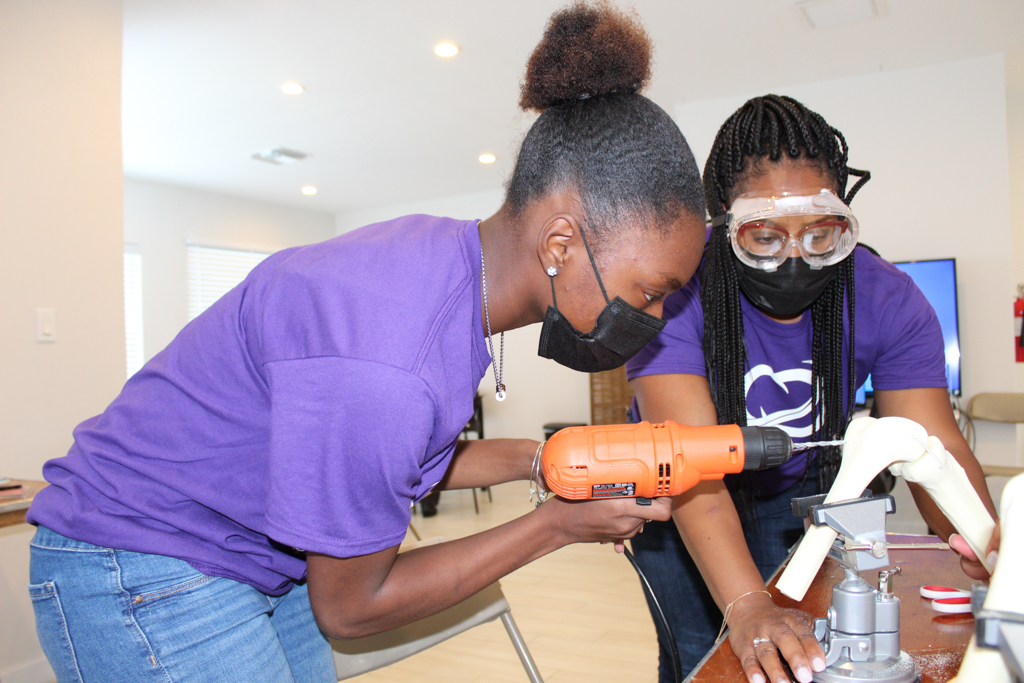 Now in its eighth year, BETA Camp Bahamas took over the first floor of Cloud Carib's Centre of Excellence as organizers hosted hybrid learning sessions combining both virtual and in-person activities for participating students. With as many as seven different engineering streams ranging from software and mechanical engineering to aerospace engineering, rocketry, and even a bio-medical engineering stream which was hosted in person by Cloud Carib. The camp, co-founded by Bahamian engineers Trenicka Dukes and D'Andre Wilson-Ihejirika, is dedicated to teaching, and inspiring the next generation of Bahamian engineers to harness the technology around them and create opportunities for engineers and address vital infrastructure issues across the country.
For a third consecutive year, Cloud Carib returned as a patron of the annual camp as a Gold Sponsor. In addition to providing this year's prizes and STEM kits, Cloud Carib also gave campers access to its purpose-built Centre of Excellence (CoE). The centre, which boasts more than 4,000 square feet of space, allowed campers to interact with each other safely and meet all COVID-19 protocols.
"Part of our mandate is to help create and mold the next generation of tech industry professionals and we take that responsibility very seriously. When we learned that one of the camp's streams required an in-person experience, we jumped at the opportunity to provide them with access to our CoE, which was built and designed with this type of event in mind," explained Cloud Carib Founder and Chief Technology Officer Stelios Xeroudakis. "We knew the students would benefit from an opportunity to take full advantage of the camp's new hybrid format."
As many as 36 students ranging in ages from 10 to 16 years participated in this year's camp capped by a final competition with Inter-Island Connectivity as its theme. "This year, we focused our program on building innovative, sustainable and inter-island economies" Dukes noted. "We're helping students understand what economies exist across the islands, what natural resources are there, and how we capitalize on those resources to support the larger Bahamas."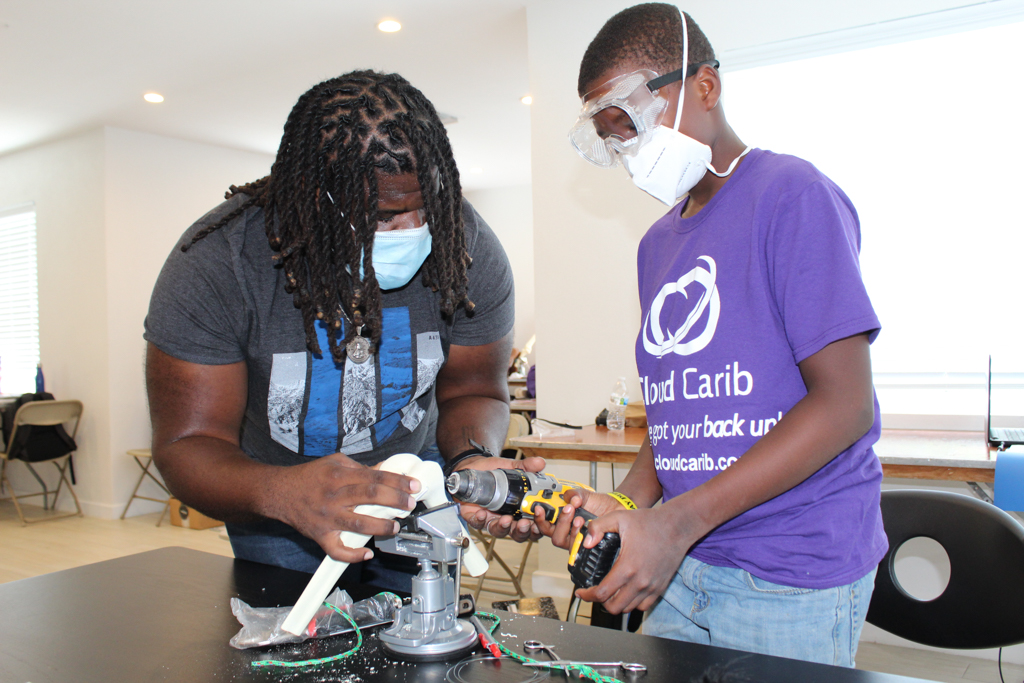 For Kaylon Mullings, a student of Columbus Primary, his mentors' care, and attention during his session was a highlight. "We learned to build circuit boards and I like how they spent the time to teach me. I did not feel rushed at all. They really stick with you."
Reii Lightbourne, one of 14 girls who participated, says BETA Camp presented a world of new future career opportunities. "I actually wanted to be a lawyer," she explained, "but being in the camp has made me want to jump into biomedical engineering."
The week of work culminated in a special competition that gave participants the opportunity to put all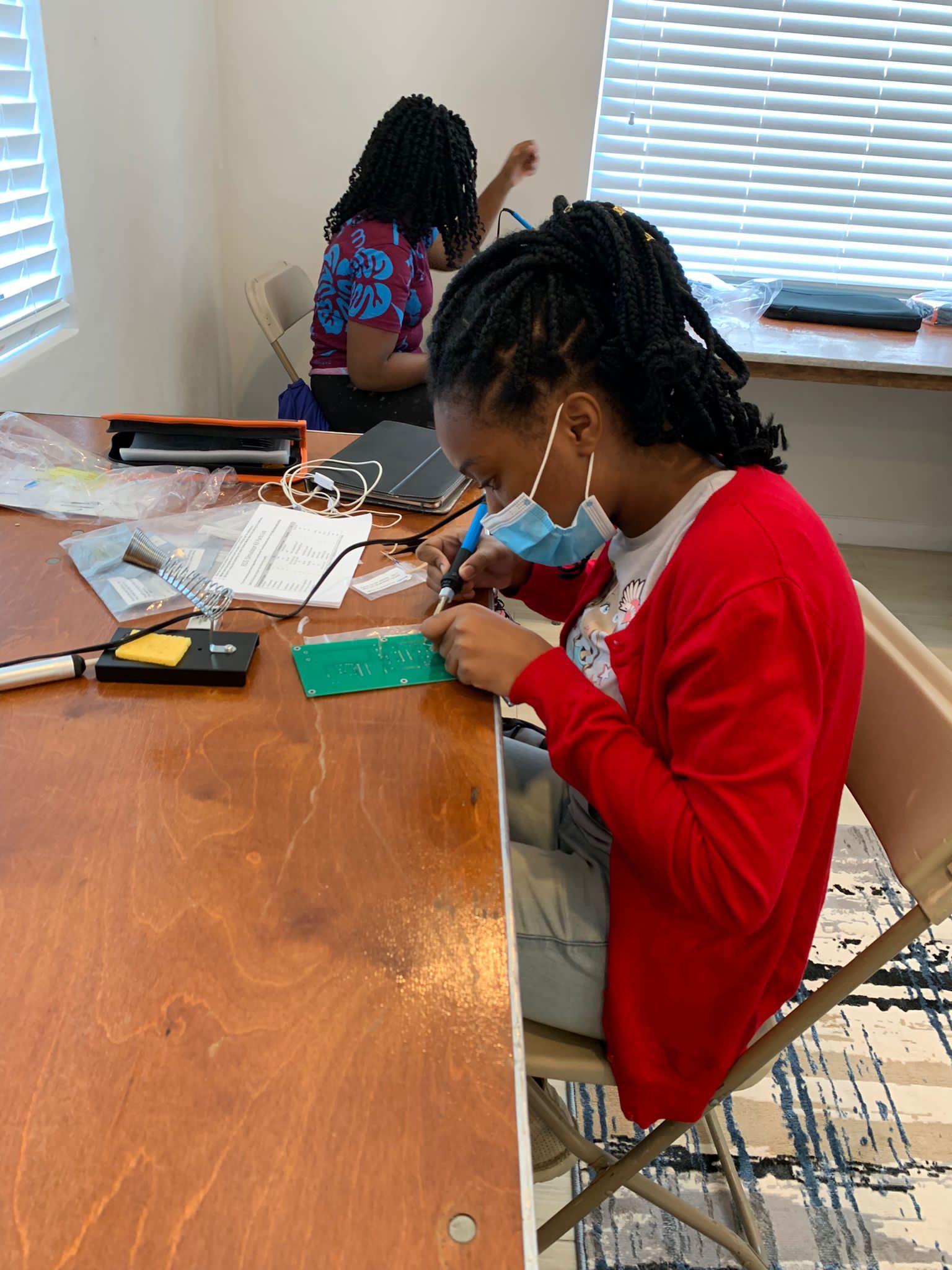 that they learned to use. "This year's campers were randomly assigned a family island and were challenged to find ways to leverage the islands' independent and collaborative economies," Dukes explained. Taking into consideration a variety of infrastructure requirements and an array of industries, each team was required to develop island economies that would be sustainable, scalable, and capable of feeding the larger economy of the Bahamas.
Students were judged on their technical content, problem-solving abilities, as well as the feasibility and relevance of their overall presentation. When the scores were tallied, the team comprised of 15-year-old Ray Brown, 13-year-old Kaeden Levarity, and 11-year-old Xavier Clarke took top honors with an overall score of 168 out of 195. Along with their bragging rights came a brand-new iPad Air tablet each.
"The student presentations at the end of the program are always a highlight for me" noted Cloud Carib Senior Marketing Manager
Olivia Dorsett. "I am always so impressed with the talent, innovation, and overall dedication the students show. I take pride in challenging them and they respond with renewed zeal and eagerness to learn and innovate. It really is a testament to the magnificent work the BETA Camp coordinators continue to do, and Cloud Carib is proud to be a part of it each year."