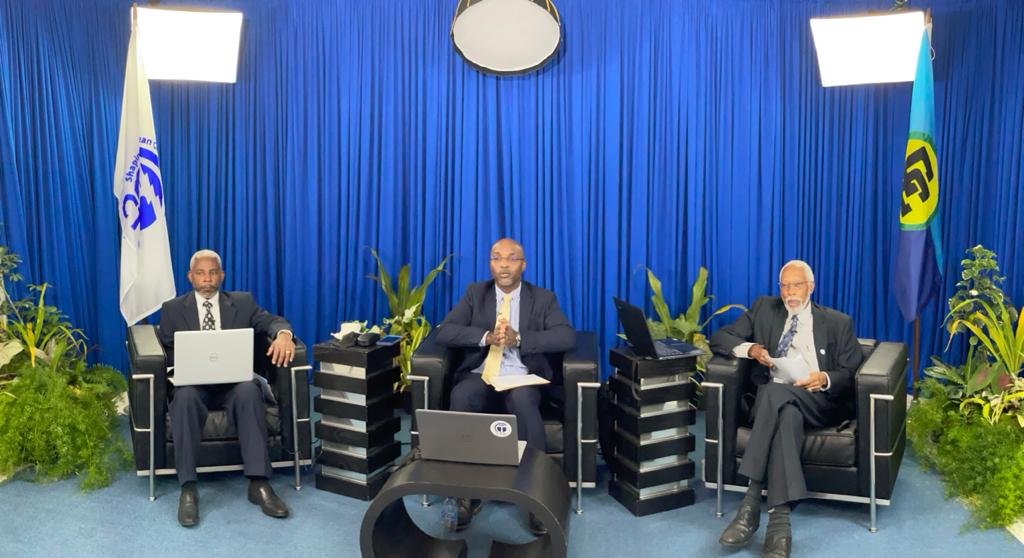 For over three decades, The Caribbean Telecommunications Union – alongside Information and Communications Technology (ICT) stakeholders – has worked to foster an environment of collaboration designed to optimise the returns for its membership community. Each year, the CTU brings together the members of this diverse community for a week of activities and seminars dubbed ICT Week. In 2019, Cloud Carib, the region's leading provider of cloud and managed services, joined the ranks of the organization, making its debut as an event sponsor of the CTU's ICT week of events and returning this year as a gold sponsor. For the 20 represented Caribbean countries that make up the union, this has meant access to resources and networking and opportunities with its member governments, telecommunication operators and regulators, technology companies, academia, regional and international ICT organizations, and civil society.
"Cloud Carib has been participating in CTU events since 2018", explained Cloud Carib Director of Public Sector Eamonn Sheehy. "We have found these events very useful in educating the region on important matters impacting the industry such as data sovereignty, and the need for governments to urgently consider where citizen data is processed and stored" he explained. "During this year's CTU ICT Week, it became clear that data residency and securing citizen data are now major topics of interest in regional ICT discussions and Cloud Carib is proud to have played a significant role in pushing these critical issues to the fore."
2021 saw Cloud Carib return to the annual event for a fourth consecutive year, this time as a gold sponsor presenting as featured guest speakers on several topics and panels. The week of events officially kicked off on Monday, September 20th, 2021, with a slew of virtual sessions focused around the theme 'Regional Imperatives for Digital Transformation post-Covid 19'.
"The post-pandemic environment in this region and around the world will require that the industry thinks differently about the way we engage with, manage and protect our data" noted Cloud Carib CEO Scott MacKenzie, who was one of three Cloud Carib presenters at this year's conference. "We had been promoting this issue for several years prior to the outbreak. However, since the emergence of the Covid-19 pandemic, this topic has significantly increased in importance with the accelerated use of global cloud-based applications as part of organisational strategies for remote working and government systems to manage the new frameworks introduced to address facilitate upgrades to healthcare systems and even to manage travel and border patrol efforts in a covid environment."
Also among this year's featured speakers was Cloud Carib VP of Solutions Mark Arruda, who brought years of industry expertise to bear on the discourse surrounding a CARICOM digital identity and the long-term impacts to the region.
"The CTU has done a fantastic job of attracting the best and brightest talent from across the region. From Caribbean regulators, senior executives from regional ICT organizations, International ICT Agencies, the private sector, and civil society, making it a unique opportunity for virtual networking, promoting, and advancing your organization," said Arruda, "It is critical for Cloud Carib and other ICT experts to be a part of this organisation. At Cloud Carib, we continue to look forward to the introduction of our Centre of Excellence (CoE) which will add to the resources available to industry professionals by providing a space within the region. The new CoE provides technologists of the next generation a place to gather to collaborate and learn from each other while also providing state-of-the-art security and infrastructure backbone to promote more STEM camps, mini-conferences, innovation workshops, and more. We are equally excited about our continued partnership with the CTU and other stakeholders to not only be a voice for The Bahamas in these regional forums but to drive progress in the Caribbean and accelerate digital transformation."