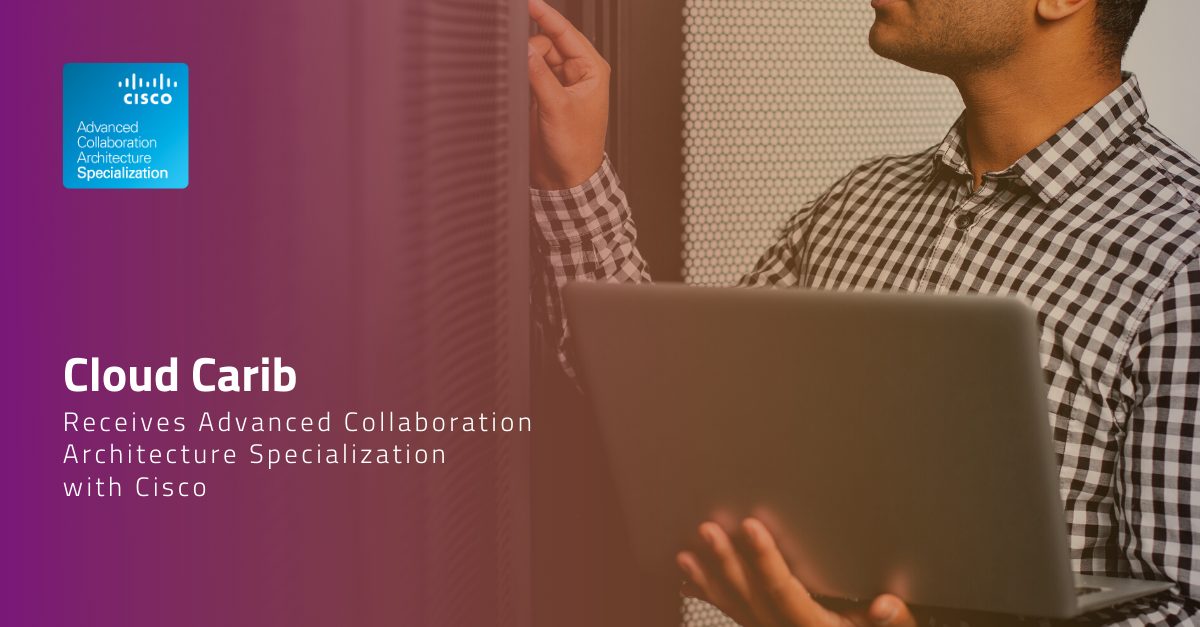 With an already established reputation as the region's premier provider of managed services, Cloud Carib Limited can now boast even more qualifications in the collaborative working tools space, having achieved the Advanced Collaboration Architecture Specialization from Cisco. Over the past few years, global conditions have demanded that organizations across the region adapt to the remote and hybrid work environment. This specialization certifies that Cloud Carib has fulfilled the role-based training requirements and program prerequisites to sell, design, and deploy Cisco collaboration architecture solutions across the region.
"Part of our mandate is to offer our clients the tools they need to meet the challenges of their ever-evolving business needs. With this specialization, we're able to provide a full range of Cisco collaboration solutions from voice, video, and web conferencing to telepresence and video distribution. This specialization proves we can deliver business value through Cisco technologies and provide solutions that meet the client's strategic goals".
As a Cisco Advanced Collaboration Architecture Specialized Partner, Cloud Carib has invested in the expertise that works with both new and existing technologies designed to help clients meet the challenges of business while providing value and organizational efficiency. This portfolio which includes unified communications, conferencing, client care, and collaboration endpoints required Cloud Carib experts to complete nearly a month of both instructor-led and e-learning sessions to fill the roles of Account Manager, Architecture Systems Engineer, Field Engineer as well as roles in the Cloud Collaboration, Video Collaboration and Collaboration Services areas as well.
The specialization role-based training allows Cloud Carib to apply the latest building blocks of the Cisco collaboration portfolio including rich media communications as well as support strategic business transformation processes.
For more than a decade, Cloud Carib has worked closely with Cisco to build a reputation for successful deployments for various types and sizes of organizations. Already, Cloud Carib experts are certified in a variety of Cisco products ranging from Data Center Design and Meraki solutions to the highly coveted Cisco Certified Internetwork Expert (CCIE) designation. Moving forward, we will continue to position ourselves as a leader in the provisioning of managed services. We are proud to continue to partner with Cisco well into the future.