Cloud Carib named one of the 10 Best Managed IT Service Providers 2023 by Aspioneer Magazine 
Leading cloud solutions provider, Cloud Carib, has topped yet another MSP list, being named one of the 10 Best Managed IT Service Providers of 2023 by Aspioneer Magazine. The list, which appears in Issue 74 of the magazine, recognizes companies that have demonstrated excellence in delivering IT services and solutions to clients.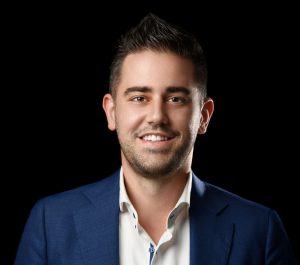 Stelios Xeroudakis, Cloud Carib Founder and CTO, expressed his gratitude for the recognition, stating, "We are thrilled to be named one of the 10 Best MSPs by Aspioneer Magazine. This is a testament to the hard work and dedication of our team, who work tirelessly to ensure our clients receive the best possible service and support."
Cloud Carib's commitment to providing exceptional service and delivering cutting-edge solutions has earned the company a reputation as a trusted provider of cloud and data centre services in the Caribbean region. With a focus on cybersecurity, sovereign cloud and compliance, Cloud Carib has become the go-to provider for companies seeking to elevate their security posture and attracting the eyes of many onlookers like Channel Futures, who awarded them #12 in the world out of 501 MSPs and now Aspioneer Magazine. 
Daniel Walker, Business Development Manager at Aspioneer Magazine, commented on Cloud Carib's inclusion in the list, saying:
 "We are delighted to have Cloud Carib on our list this year. They have consistently demonstrated their ability to deliver outstanding IT services and solutions to their clients within the Caribbean, and their commitment to excellence is truly impressive." 
 Cloud Carib's inclusion in Aspioneer Magazine's Top 10 MSP list is a testament to the company's commitment to delivering exceptional service and solutions to clients. Digital Transformation is no longer a buzzword but an actual fact of life with the adoption of paperless and cashless systems and the boom of Artificial Intelligence for both public and private sectors. The need for data protection and management is growing exponentially. As the company continues to expand its services and reach throughout the region, it is poised to remain a leader in the managed cloud and data centre space for years to come.  
About Cloud Carib 
Cloud Carib is the region's premier provider of managed cloud services founded upon the principles of delivering quality, agility, and value for every client. Solutions range from complex bespoke dedicated private cloud offerings to hybrid cloud services. Every solution provides clients with controlled costs, unrivalled levels of service, and unparalleled levels of data protection and privacy – when and where privacy matters.  
 Aspioneer Magazine 
Aspioneer Magazine is a digital publication delivering insights on emerging trends, technologies, and innovations. Its experienced editorial team provides high-quality content across various industries, with a focus on innovation and disruption. The magazine caters to a global audience of business leaders, investors, entrepreneurs, and decision-makers.